Schedule Your Acura Oil Change in Charlotte
for the Best Performance
Changing the motor oil in your car is one of the most important routine services to stay on top of; especially for a performance or luxury car like an Acura RDX, TLX, MDX, or NSX. The lubrication system is key to maintaining the health and vitality of your engine in extreme temperatures and during high-stress activities.
Proper lubrication of engine components is important for regulating temperature by decreasing friction, preventing damage by minimizing wear and tear, and increasing engine performance and efficiency by optimizing the flow of moving parts.
The big question we get from most local Charlotte drivers is: "When is it time to change my oil?"
Acura Maintenance Minder - Oil Change Schedule
The Maintenance Minder is an intelligent system built right into your car, that can track data and trends to estimate the remaining "life" of the oil in your engine, and alert you when it's time for an oil change.
For some cars, that may be every 3,000 miles--which is the typical recommendation by quick-lube shops. However, for a lot of modern cars with advanced, state-of-the-art engines, the life of your motor oil should easily be able to exceed 5,000 or 6,000 miles. Some cars can go up to 12,000 miles between oil changes.
Because there are so many factors that affect the motor oil in your system and how quickly it deteriorates, an across-the-board oil change interval isn't always the right choice for all cars in Charlotte. The Maintenance Minder learns how you drive and tells you when you need to schedule your next service. However, if you notice that it's been about a year since your last oil change, we recommend that you come in.
What if your car doesn't have a Maintenance Minder system to help you stay on track? The service team at Hendrick Acura is here to help--we'll look at your car's make, model, age, mileage, and learn about your typical driving style and environment to recommend the ideal oil change interval for your vehicle.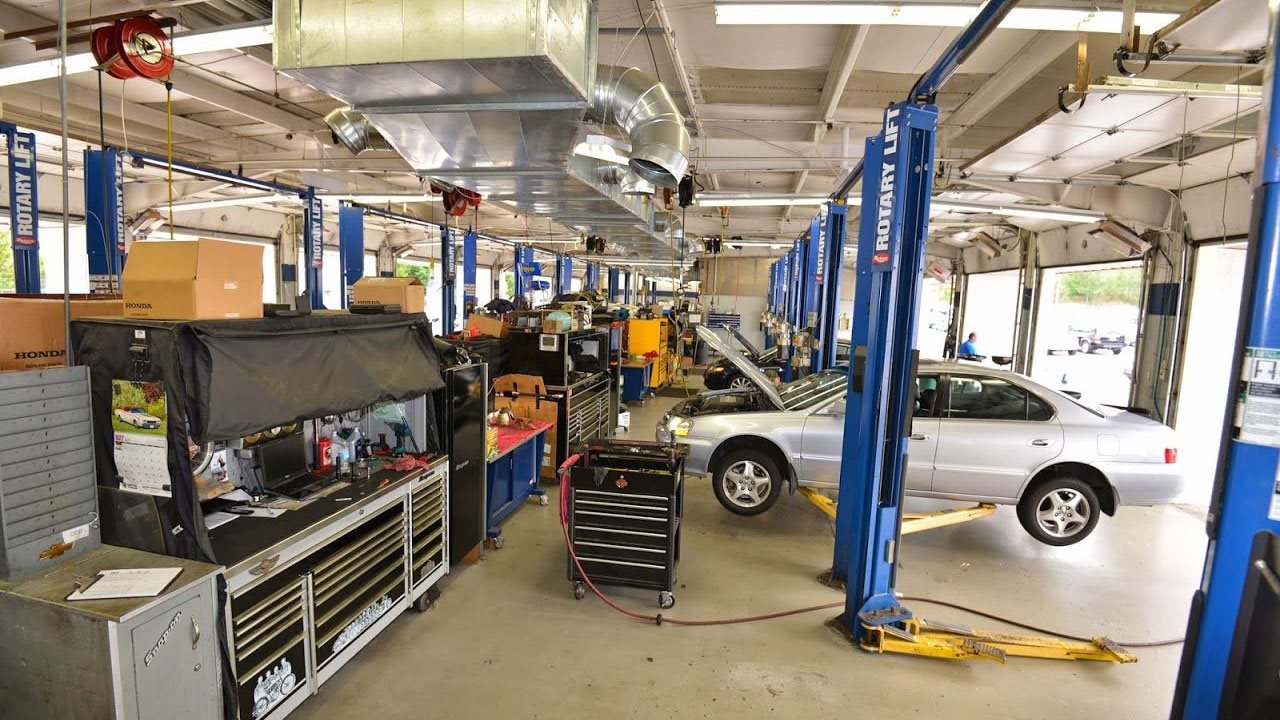 Why Choose Hendrick Acura
It is possible to manually do your own oil change, however there are many benefits to having your oil changed by Hendrick Acura! Our expert service technicians know the ins and outs of your vehicle. While they're under the hood changing your oil, they're also checking all other fluid levels making sure your car is as optimized as possible. We also do a visual check of your cars basic safety equipment. At Hendrick Acura, we pride ourselves on quality of service. We offer a free courtesy check and inspection along with the oil change. This allows us to analyze and determine the current condition of your cars visible part. For other service related needs our team also specializes in
tires
and
brake repair
. If you have any questions at all,
contact our team
. We'd love to hear from you.