Acura Precision EV Concept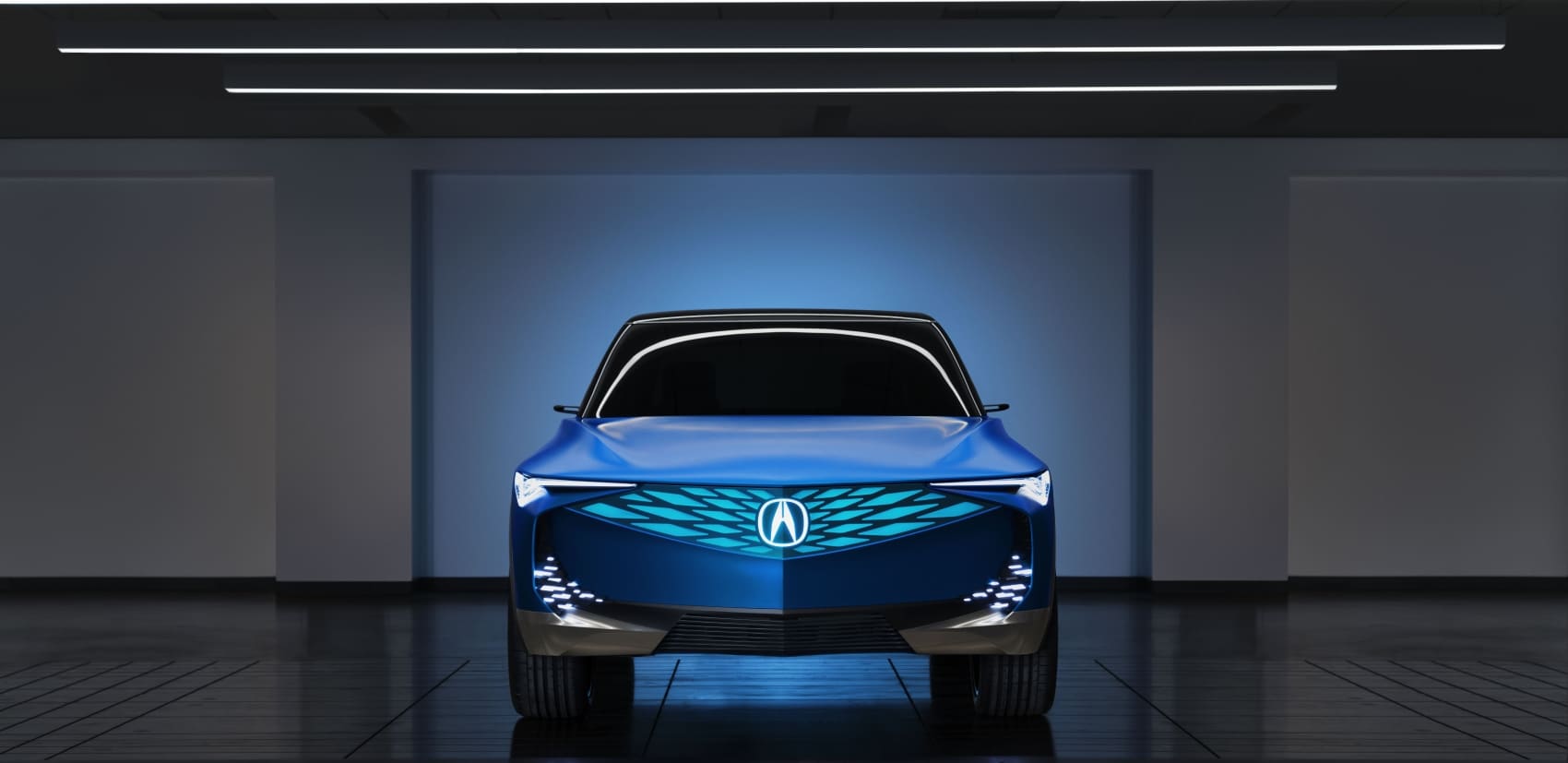 Previewing the Upcoming Acura EV in Charlotte
Electric vehicles offer the entertaining performance with the futuristic design you might be looking for. Acura models have always been at the forefront of innovation, and their upcoming Acura Precision EV Concept shows you the benefits of buying an electric vehicle. Learn more about this model and contact our team with any questions to decide if it's a model you want to wait for!
Make an Inquiry
* Indicates a required field
A Design Based Around Your Needs
The Acura Precision EV Concept highlights the athletic nature of the brand. A major draw to electric vehicles is the near-instant acceleration that allows you to pull away from stops and merge onto highways. Traditional combustion engines cannot match the quick response that electric vehicles offer, giving them the edge for some Concord drivers.
The cabin revolves around the driver's seat, encouraging you to spend any spare time behind the wheel once the model is released. Motorsports vehicles have influenced the cabin's design, providing a sporty feel to its innovative features. There's a hyper-wide, curved transparent display with haptic touch response for the driver interface, giving you all the information needed during your time inside.
An Awe-Inspiring Design
The planned design of the upcoming Precision EV Concept stands out from every other model on the market. The Diamond Pentagon Grille will be familiar to enthusiasts, but new touches like illumination provide the modern aspects that distinguish it. "Particle Glitch" lighting accents reinforce the futuristic identity of the upcoming Precision EV concept. The seamless and integrated design keeps you prepared for any occasion.
You can choose from various premium color options to find one that suits your preferences. Every model has an aggressive stance with a low center of gravity, ensuring it can handle corners and curves without losing momentum. The Acura Precision Concept reminds Charlotte drivers that electric vehicles are more than just practical and efficient; they are entertaining options you will love to see in your parking spot.
Tailor Your Drive to Your Preferences
Having the right atmosphere for your drive lets you make the most of your time inside. Choose the Instinctive Drive Mode for a sportier feeling that embraces your urge to press the pedal on any open highway. The Spiritual Lounge provides a more relaxing tone for autonomous operation settings. Each setting provides what you want during your drive to ensure you enjoy your drives around Charlotte.
Advanced features are commonplace for electric vehicles, and Acura provides many of them for you to enjoy. The upcoming Acura Precision EV Concept is planned to have a wide range of features and outstanding options to keep you smiling during your time inside.
Contact Our Team for More Details About the Upcoming Acura Precision EV Concept
Our Charlotte dealership will release more information about the Acura Precision EV Concept as we get it, ensuring you can see every reason it should be in your driveway. Electric vehicles could be the right choice for drivers who want an entertaining performance while moving away from combustion powertrains. We look forward to helping you see if an Acura electric vehicle is the model you want to wait for. Production is estimated to begin in 2024, and we will provide updates as soon as we have the information!
Buying an electric SUV provides the capabilities you could need for your drive. The Precision EV Concept is designed with the same mentality as a luxury powerboat, combining the luxurious design with uninhibited power. Seeing the current lineup of Acura SUVs will give you an idea of the premium materials you might find in the not-yet-released Acura Precision EV Concept.